For Shel Marcus, A Lifetime of Service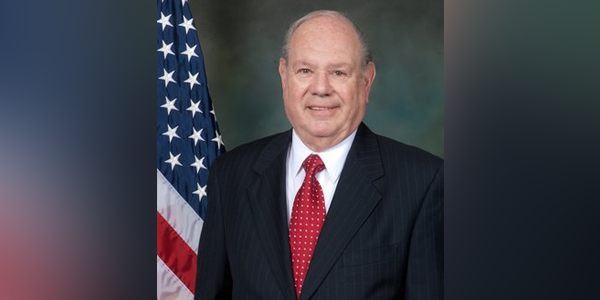 By Sam Seifman
B'nai B'rith Senior Vice President Shel Marcus, founder of the advertising, public relations and association management firm Original Concepts, has lived a life dedicated to service.
"For almost 50 years, my life has been about public service," said B'nai B'rith Senior Vice President Shel Marcus.
Marcus has always been willing to serve in various ways in the community. He has served on school boards, chambers of commerce and ran twice for state representative from his hometown of Morton Grove, Ill., a northern Chicago suburb, in 1986 and 1988. Later, he was elected village trustee of his community. He was also the president of the Northwest Suburban Congregation.
Growing up on the west side of Chicago, Marcus had a religious upbringing and remembers giving his bar mitzvah speech in both Yiddish and English.
"My grandfather was beaming," he recalls.
His father, Sam, worked in the wine business as a salesman for Cimino's Liquors. His mother, Sally, was a homemaker and later worked as a secretary for the State of Illinois in the industrial commission.
After attending the University of Illinois and Roosevelt University, Marcus got a position selling advertising for the Chicago Tribune. This led to a job as advertising manager for the Anvan Construction Corporation.
Eventually, in 1972, he opened up his own advertising, public relations and association management firm called Original Concepts. One of its top clients was the American Equilibration Society, an association of dental professionals. That enabled him to travel globally, to places like Japan, Holland, Greece and England.
"It gave me incredible insight into the world and into people," Marcus said.
He married his wife, Carole, in 1961. Their marriage led to their move from Chicago to Morton Grove. She passed away 17 years ago from cancer. Marcus also has a daughter, Elisa, a son, Michael, daughter-in-law Julie and two grandchildren.
"I like to lead by example," Marcus said, and this is especially true when he discusses his children.
When Michael was young, he wondered why his father worked so hard for B'nai B'rith without any compensation. But today, Marcus sees his son volunteering at his children's school events and is happy to see that his own values of service rubbed off on him in such a positive way.
Even today, Marcus still serves as a B'nai B'rith senior vice president, working with active B'nai B'rith communities across the United States.
"People don't realize our commitment to the organization; it's totally from the heart," Marcus said.
"My involvement in B'nai B'rith International has been an eye opener, as I learned about the issues facing the Jewish people around the world," Marcus said. "It's an organization where the issues do not just focus on today but tomorrow."
Marcus has generously included B'nai B'rith as a beneficiary in his will, thus enrolling him as a member of the organization's esteemed 1843 Society.
"Mr. Marcus is one of those people who inspires others with everything he does. He takes his precious time and energy and devotes them to causes that truly make a difference in this world, and he does this all with a contagious, friendly smile," said Ben Simkovich, assistant director of planned giving for B'nai B'rith. "When he notified us of his intent to join The 1843 Society by designating B'nai B'rith as a beneficiary in a will, it was no surprise and perfectly aligned with his passion to make a lasting positive impact on the Jewish world, while inspiring others to do so as well."